The Rev. Canon Jan Naylor Cope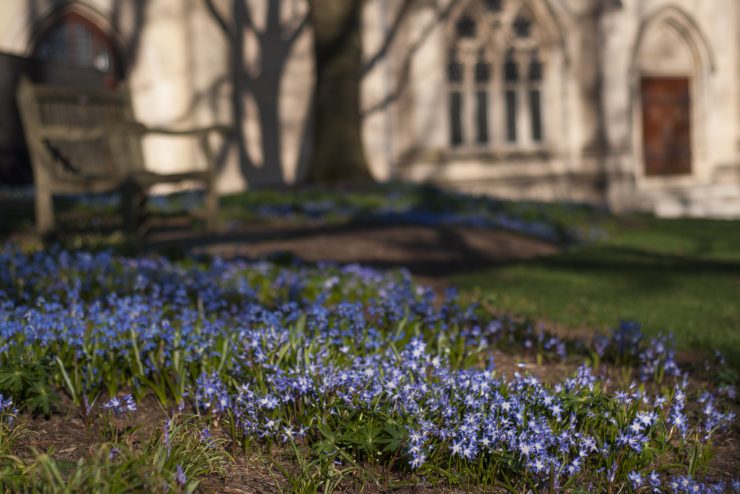 Today's Gospel: Luke 15:11–32
Today's gospel lesson is one of the most familiar, and it is commonly known as the Parable of the Lost Prodigal Son. I love parables and I particularly love this one because it is so easy to find oneself in the story. One of the challenging aspects of the story, however, is that we change characters in the story throughout our lives if we are truly honest. Who hasn't felt like the lost son or the smug "good son" and who hasn't desired the love and mercy of the father when we know we do not merit it?
One of my most powerful visual images of this story is Rembrandt's painting, "The Return of the Prodigal Son" located in the Hermitage Museum in St. Petersburg. I have been blessed to see it and to be transformed by it, as was Henri Nouwen. Nouwen tells the story of his transformation in his book, The Return of the Prodigal Son: A Story of Homecoming. Nouwen writes, "My heart lept when I saw it. After my long self-exposing journey, the tender embrace of the father and son expressed everything I desired at that moment. I was, indeed, the son exhausted from long travels; I wanted to be embraced; I was looking for a home where I could feel safe. The son—come—home was all that I wanted to be. For so long I had been going from place to place: confronting, beseeching, admonishing, and consoling. Now I desired only to rest safely in a place where I could feel a sense of belonging, a place where I could feel at home."
That is indeed our Lenten journey. We wrestle with that which separates us from God and one another. We, too, seek to rest safely in a place where we can feel a sense of belonging, a place where we can feel at home. This is the season when we are called to repent and return to God – to come home, if you will. St. Augustine wrote that "Our hearts are restless until they rest in you," meaning God. In this Lenten journey, may you and I find our true home and belonging in God.
Blessings,
Jan+
---
Grant, most merciful Lord, to your faithful people pardon and peace, that they may be cleansed from all their sins, and serve you with a quiet mind; through Jesus Christ our Lord, who lives and reigns with you and the Holy Spirit, one God, for ever and ever. Amen
(Lesser Feasts and Fasts 2006 pg 43)