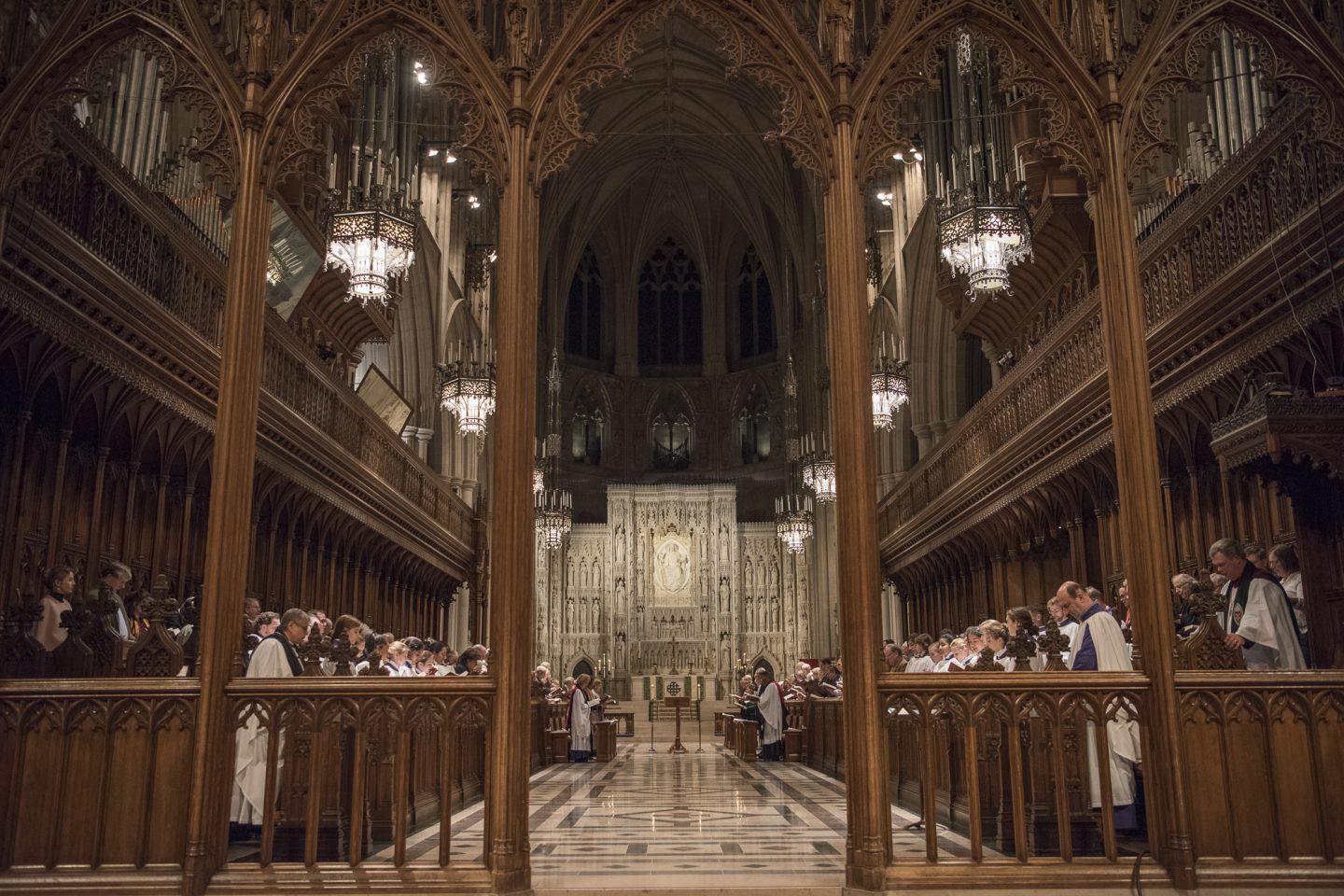 Choral Evensong
One of the treasures of the Anglican tradition, Evensong is a service of sung evening prayer that combines music with readings from scripture and ancient prayers.
Sunday Choral Evensong
Sundays, 4 pm ET • In-person and online
This centuries-old service blends prayers and Psalms with congregational hymns, showcasing the best of Anglican tradition. This service of sung prayer closes the day in praise to God, led by the Cathedral Choir. Join us in-person, watch below or on YouTube.
Note: the video below is set to livestream upcoming services of Sunday Choral Evensong. To browse previous services, click the playlist icon on the upper right corner of the video.
There is no Choral Evensong on Sunday, Dec. 3 due to the Advent Lessons and Carols service. We hope you'll join us online!
Weekday Choral Evensong
Monday–Thursday, 5 pm ET • In-person only
This 45-minute service is led by the young choristers and professionals of the Cathedral Choir and is a great way to end your weekday in prayer. Join us in the Great Choir as we give thanks for the day, look forward to the rest ahead and remind ourselves of God's eternal presence. This service is not webcast.