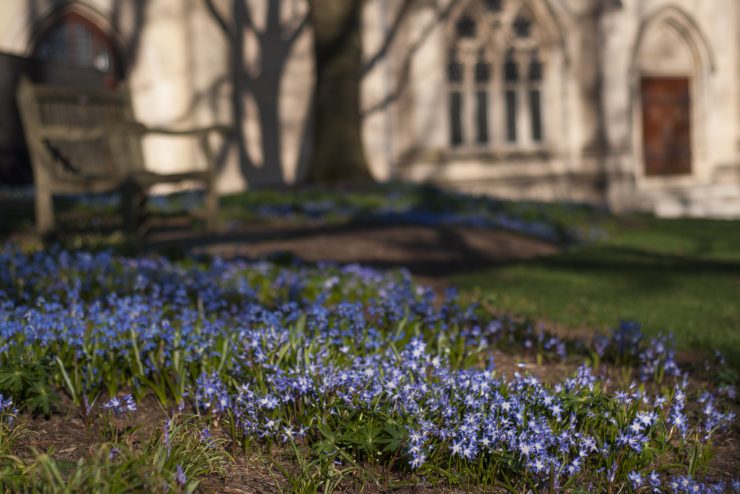 Lectionary Readings for Ash Wednesday:
Joel 2:1-2; 12-17; or Isaiah 58:1-12; 2 Corinthians 5:20b-6:10; Matthew 6:1-6, 16-21; Psalm 103 or 103:8-14; Psalm 51:1-17
 Ash Wednesday is the first day of Lent. It can be traced back to 600 AD (dates vary) as a day of fasting, penitence and self-examination. The name of this day was derived from the use of ashes, which were used in the second century (or earlier) to symbolize repentance. Ashes were sprinkled on the heads of those who publicly repented and on the heads of convicted criminals. Later, they were "imposed" on everyone. The imposition of ashes finds its Biblical basis in Genesis 3:19: "… you are dust and to dust you shall return."
The great theme of Ash Wednesday is "return to the Lord." This day emphasizes our mortality and calls us to repent and change the direction of our lives to ways more pleasing to God; to put on God's love in new and more visible ways. The Greek word for repent means to "turn in a different direction" and re-orient our lives more toward God.
Beginning today and for all of this holy season of Lent, let us return to the Lord and consider the giving up of what we are for what we may become. Whether your tradition is to fast on this day, to "give up something" or, alternatively, to take on doing more for others (see Isaiah 58:6-8), make the whole season of Lent a time of spiritual reflection and renewal in anticipation of the resurrection.
In the reading from Joel, it says:
Return to the Lord, your God, for he is gracious and merciful,
slow to anger and abounding in steadfast love and relents from punishing. (Joel 2:13)
And Paul tells the Corinthian Christians:
We entreat you on behalf of Christ, be reconciled to God. (2 Corinthians 5:20b)
So, let us pray with the Psalmist:
Create in me a clean heart, O God, and put a new and right spirit within me. (Ps. 51:10)