Who Do You Say That I Am?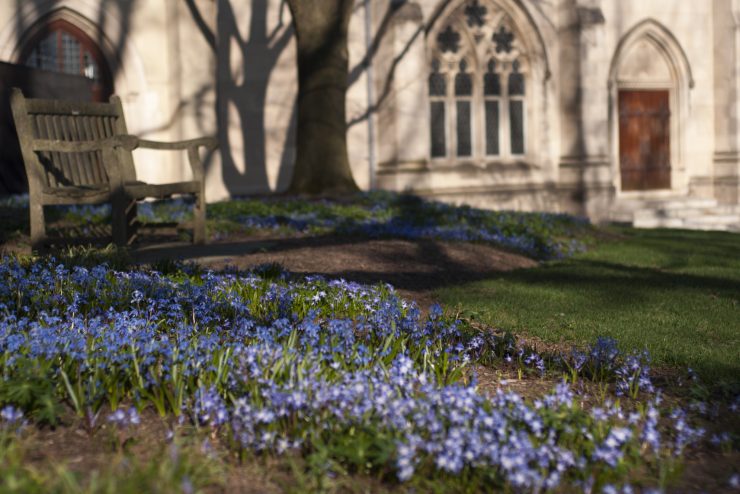 Mark 8:27 – 9:1
Jesus went on with his disciples to the villages of Caesarea Philippi; and on the way he asked his disciples, "Who do people say that I am?" And they answered him, "John the Baptist; and others, Elijah; and still others, one of the prophets." He asked them, "But who do you say that I am?" Peter answered him, "You are the Messiah." And he sternly ordered them not to tell anyone about him. Then he began to teach them that the Son of Man must undergo great suffering, and be rejected by the elders, the chief priests, and the scribes, and be killed, and after three days rise again. He said all this quite openly. And Peter took him aside and began to rebuke him. But turning and looking at his disciples, he rebuked Peter and said, "Get behind me, Satan! For you are setting your mind not on divine things but on human things." He called the crowd with his disciples, and said to them, "If any want to become my followers, let them deny themselves and take up their cross and follow me. For those who want to save their life will lose it, and those who lose their life for my sake, and for the sake of the gospel, will save it. For what will it profit them to gain the whole world and forfeit their life? Indeed, what can they give in return for their life? Those who are ashamed of me and of my words in this adulterous and sinful generation, of them the Son of Man will also be ashamed when he comes in the glory of his Father with the holy angels." And he said to them, "Truly I tell you, there are some standing here who will not taste death until they see that the kingdom of God has come with power."
---
Jesus asks his disciples, "Who do people say that I am?" This is not a matter of vanity for Jesus. He is trying to find out "Is my message getting through to the people?" And to be honest, their answers "John the Baptist," "Elijah," and "one of the prophets" are not far off track. (It was a very common belief in those times that significant spiritual leaders — especially prophets — reappeared in the lives and ministries of future leaders.) It is clear that by now, just before The Transfiguration, that Jesus considers himself to be in Israel's lineage of prophets — those who spoke the truth to wielders of secular and religious power alike, usually paying a dear price for doing so.
When asked the same question, the disciples call Jesus "Messiah." Jesus knows he's entered dangerous territory. Jews believed that The Messiah would usher in a new political and spiritual order in which instead of being oppressed, Jews would be in charge. To be labeled "Messiah" would put Jesus in the crosshairs of Roman authority and propel him toward crucifixion (the Romans' typical punishment for leaders of insurrection against Rome). And so he commands them "not to tell anyone about him."
Then Jesus says that each of them must take up his cross and follow Jesus' example of working for justice, especially for the vulnerable and oppressed — even if it means death.
What would it look like today for US to take up our crosses — for those who are homeless, transgender, discriminated against, or Ukrainian?
Faithfully,
Gene+
---
Lord, we are comforted that you would die for us on a cross for our redemption. But I am afraid of what taking up my own cross in your Name might mean for me. Grant me courage, O Lord, to risk my comfortable life loving the world in your Name. Amen.