The Rev. Canon Rosemarie Logan Duncan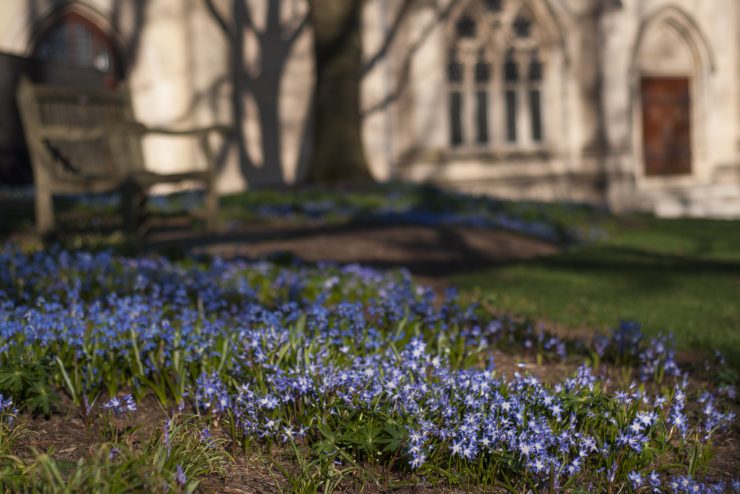 Today's Gospel: John 10:31–42
Here we are again finding Jesus dealing with an unfriendly crowd. The religious authorities are literally preparing to stone him. As Jesus' persecutors begin gathering stones, he asks: "I have shown you many good works from the Father. For which of these are you going to stone me?" But it is not about miracles. Jesus has been speaking about his relationship with GOD – making himself equal to GOD which leads to the charge of blasphemy. So his opponents tried to arrest him again, but Jesus slipped through their grasp and "went back across the Jordan to the place where John first baptized, and there he remained." Why is this trip across the Jordan so significant? Because it is the place where Jesus first heard the words, "You are my beloved Son." He was returning to that moment when his identity was clear to him, when he was so aware of God's presence with him. He was remembering who he was and what he was meant to do.
As we prepare to enter into Holy Week, we are invited to return to our source and to recall once again who we are and whose we are. This has the power to transform our hearts. Like Jesus, we are invited to return to that place where we first experienced God's merciful love, and listen carefully for the words that are still being spoken to us, "You are my Beloved." When we hear it deep in our hearts, let us pray that we may believe it and live into it.
Peace,
Rose+
---
O Lord, you relieve our necessity out of the abundance of your great riches; Grant that we may accept with joy the salvation you bestow, and manifest it to all the world by the quality of our lives; through Jesus Christ our Lord, who lives and reigns with you and the Holy Spirit, one God, now and for ever. Amen.
(Lesser Feasts and Fasts, 2006)