The Rev. Canon Jan Naylor Cope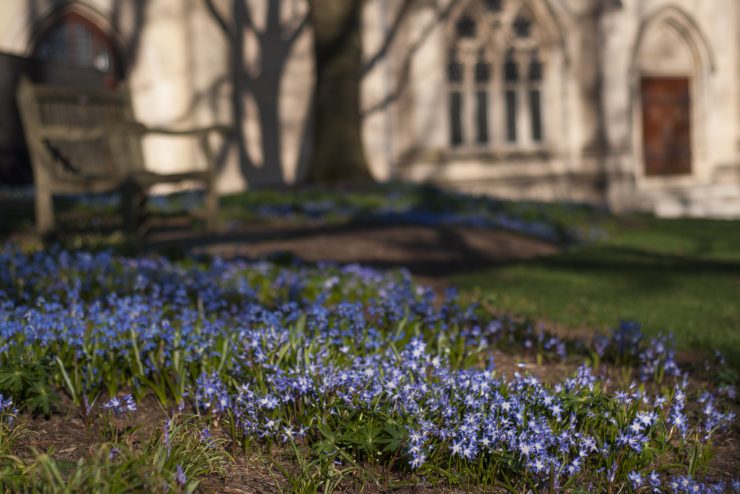 Today's Gospel: Luke 18:9–14
Today's gospel lesson is another of Jesus' familiar teaching parables. It highlights one of the seven virtues, humility and its opposite shadow sin, pride.  The opening verse sets the stage: "Jesus also told this parable to some who trusted in themselves that they were righteous and regarded others with contempt." Particularly for those of us who live in the nation's capitol, we know only too well that "pride goeth before a fall." Or do we? There is something about the human condition that makes us quick to see the speck in someone else's eye and miss the log in our own.
My own pharisaical proclivities started at an early age, as my parents reported to me. Apparently I took it upon myself quite early on to tell my 2nd grade teacher that she did not need to worry about me because I was a "good girl" who did not get into trouble. The unspoken message being that she could then focus her energy on my classmates who did get into trouble. In the words of the Pharisees, "God, I thank you that I am not like other people…"
Part of our Lenten journey is to see ourselves more clearly and to acknowledge and repent of the sin in our lives. Jewish New Testament scholar Amy Jill-Levine writes, "What makes the parables mysterious, or difficult, is that they challenge us to look into the hidden aspects of our own values, our own lives. They bring to the surface unasked questions, and they reveal the answers we have always known, but refuse to acknowledge."
We are all in need of God's mercy, just like the tax collector in today's gospel. The great good news is that God is always available to guide, direct, and yes, forgive us, if we but ask.
Faithfully,
Jan+
---
O God, you know us to be set in the midst of so many and great dangers, that by reason of the frailty of our nature we cannot always stand upright: Grant us such strength and protection as may support us in all dangers, and carry us through all temptations; through Jesus Christ our Lord, who lives and reigns with you and the Holy Spirit, one God, for ever and ever. Amen.
(Holy Women, Holy Men pg 53)