The Rev. Canon Dana Colley Corsello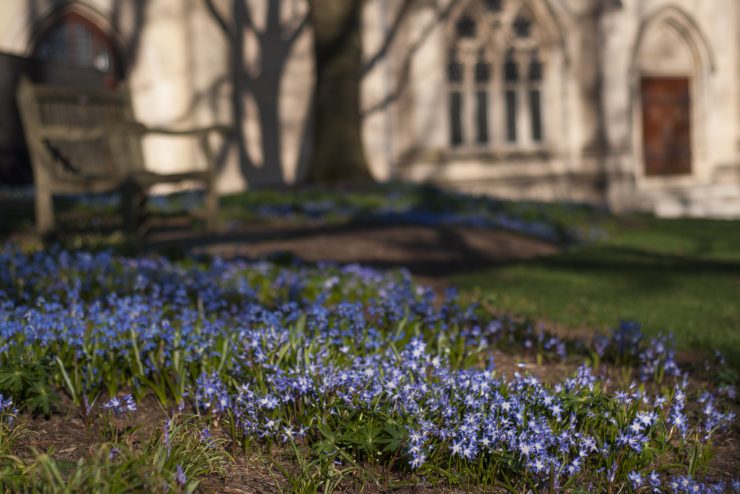 Today's Gospel: Luke 6:27–38
As I write this, the gun debate is at a fevered pitch. The student uprising after the bloodbath at Marjory Stoneman Douglas High School in Parkland, Florida, has raised the volume of the anger, activism and internet trolling to a new and almost deafening level. Politicians can no longer hide. These kids are out to get them. And perhaps even the National Rifle Association.
I am going to put my cards on the table—I am an anti-gun violence advocate. Last fall, after the Las Vegas massacre, I preached a sermon in which I said that our nation has come to idolize the Second Amendment; it is the new golden calf. As you might imagine, I get bent out of shape listening to Wayne La Pierre and Dana Loesch of the NRA. So here's the rub for me: Jesus said, "I say to you that listen, Love your enemies, do good to those who hate you, bless those who curse you, pray for those who abuse you."
This is so hard. I know I must, but it is hard. Harder still, given the implacable truth that "If you love those who love you, what credit is that to you? For even sinners love those who love them." This is one of the age-old dilemmas facing humanity. How do we pierce the disagreement and disgust and, yes, hatred that separates us from the love to which God commands us? I don't hate Mr. La Pierre and Ms. Loesch—how can I? I do not know them. For that matter, I do not hate the shooter and murderer, Nikolas Cruz. But I still get tripped up and catch myself thinking and feeling all sorts of awful things about these people. And then I remember—we must love our neighbors for the simple fact that God does. It doesn't mean that we have to like them or agree with them. We love because we are loved especially when Jesus cries over our own brokenness.
---
Jesus the Christ—We pray for your Holy Spirit to reign down on us wisdom and mercy. May the resurrection of Easter morning signal new life, a healing of our national conscience in which the Holy Spirit uses all of us to end the gun violence plaguing our streets and schools. Help us to love those we perceive as our enemies—especially when it hurts to do so. Help us to see you in the face of those we disagree with and those whom we do not respect. Keep us ever mindful that that this goes both ways. Now more than ever help us not to sow hate but to spread love. Amen.