The Healing Power of Jesus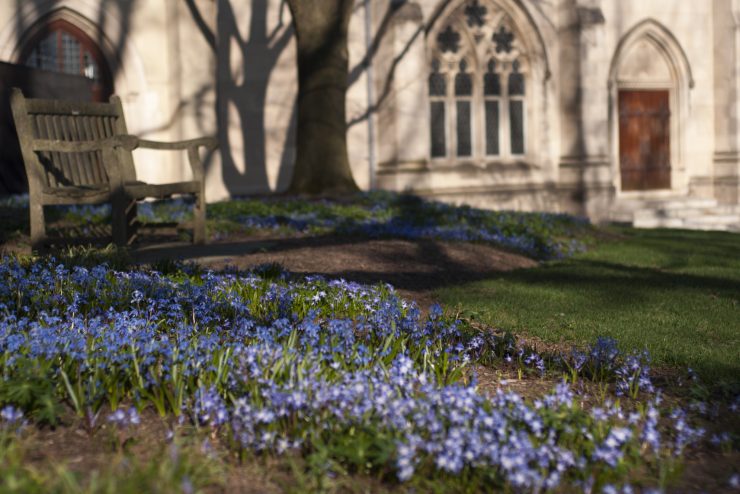 Mark 1:21-34
They went to Capernaum; and when the sabbath came, he entered the synagogue and taught. They were astounded at his teaching, for he taught them as one having authority, and not as the scribes. Just then there was in their synagogue a man with an unclean spirit, and he cried out, "What have you to do with us, Jesus of Nazareth? Have you come to destroy us? I know who you are, the Holy One of God." But Jesus rebuked him, saying, "Be silent, and come out of him!" And the unclean spirit, convulsing him and crying with a loud voice, came out of him. They were all amazed, and they kept on asking one another, "What is this? A new teaching– with authority! He commands even the unclean spirits, and they obey him." At once his fame began to spread throughout the surrounding region of Galilee. As soon as they left the synagogue, they entered the house of Simon and Andrew, with James and John. Now Simon's mother-in-law was in bed with a fever, and they told him about her at once. He came and took her by the hand and lifted her up. Then the fever left her, and she began to serve them. That evening, at sundown, they brought to him all who were sick or possessed with demons. And the whole city was gathered around the door. And he cured many who were sick with various diseases, and cast out many demons; and he would not permit the demons to speak, because they knew him.
---
In our passage from Mark today, Jesus is in Capernaum with his new disciples and teaching in the synagogue. We know that Jesus has amazed them and those present as he speaks with authority. Jesus' presence does not go unnoticed as a man with an unclean spirit immediately recognizes Jesus for who he is, "the Holy One of God," even though the people probably had not yet made the connection. With only the words, "be silent, and come out of him," the man is freed from the bondage of possession.
Jesus' authority and his healing power are on full display in that moment and later when he heals Simon's mother-in-law, so much so that many then brought all who were sick or possessed with demons to him. Merriam-Webster defines the word "demon" as an evil spirit; a source or agent of evil, harm, distress, or ruin. Such evil prevents us from fully being the people that God has created and called us to be. In a real way we can understand why the unclean spirit recognized Jesus with fear.
If we are honest, we live in a time when evil is on full display in our world. Perhaps, as we consider the healing Jesus offers, we may take the time to examine how such spirits impact our lives. What have we allowed to take up God's place in our hearts and lives? The good news is that Jesus is ready to heal us body, mind, and spirit; ready to free us from those things that prevent us from experiencing the full love of God.
Warmly,
Rose+
---
Set us free, O God, from the bondage of our sins, and give us the liberty of that abundant life which you have made known to us in your Son our Savior Jesus Christ; who lives and reigns with you, in the unity of the Holy Spirit, one God, now and for ever. Amen. (BCP)