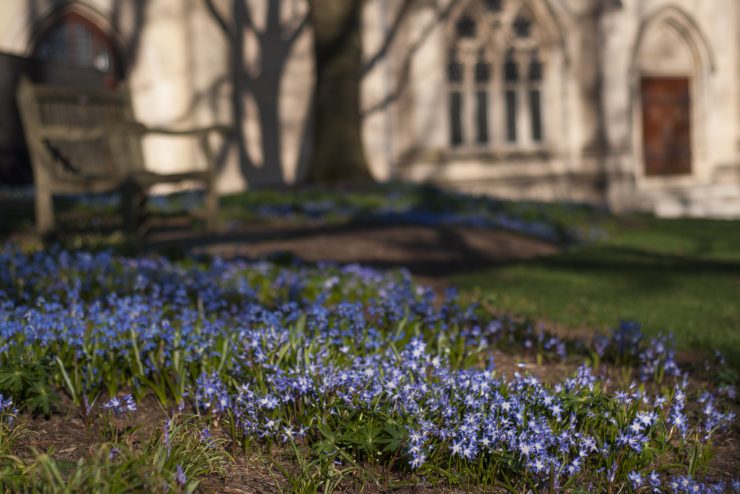 From Matthew 5:23-24 appointed for today…
So when you are offering your gift at the altar, if you remember that your brother or sister has something against you, leave your gift there before the altar and go; first be reconciled to your brother or sister, and then come and offer your gift. –Matthew 5:23-24
Reconciliation is not an easy undertaking. Who wants to admit aloud their biggest faults? Isn't it enough to pray to God for forgiveness? What is God trying to teach us about Himself in calling us to reconcile to our brothers and sisters?
Millions of people worldwide have turned to Alcoholics Anonymous and other 12-step programs to help them live with the disease of addiction. Participants use the steps to heal the past, learn how to live surrendered to a God of their understanding, and be supported by a community of fellow practitioners.
I find important similarities between church and anonymous programs. A key component of the 12-steps is restitution. And, likewise, the Rite of Reconciliation is a Sacrament of our faith.
As you prepare yourself for repentance ahead of the resurrection, you may consider the 12-steps as a guide. Here is a slightly altered version for reflection.
We admitted we were powerless over sin, and that our lives had become unmanageable.
Came to believe that a power greater than ourselves could restore our spiritual health.
Made a decision to turn our will and our lives over to the care of God.
Made a fearless and searching moral inventory.
Admitted to God, to ourselves, and to another human being the exact nature of our wrongs.
Became entirely ready to have God remove all these defects of character.
Humbly asked Him to remove our shortcomings.
Made a list of all persons we had harmed and became willing to make amends to them all.
Made direct amends to such people wherever possible.
Continued to take personal inventory, and when we were wrong promptly admitted it.
Sought through prayer and meditation to improve our conscious contact with God, praying only for knowledge of His will for us and the power to carry that out.
Having had a spiritual awakening, as a result of these steps, we tried to share this message with others and practice these principles in all we do.