All You Need Are Your Words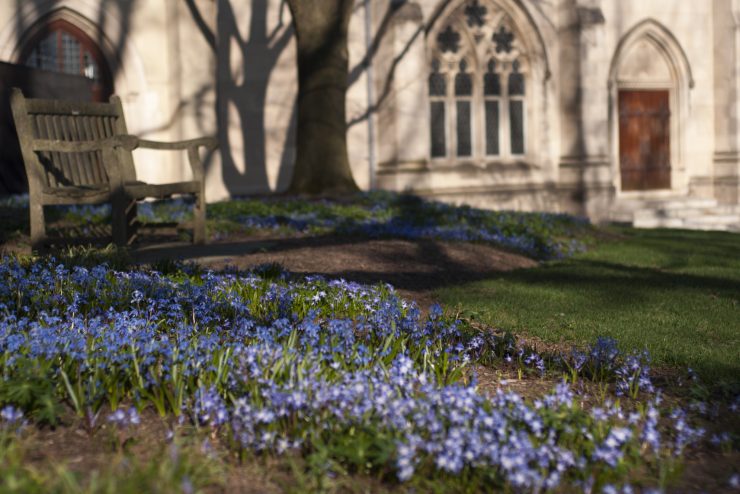 Matthew 6 [7-15]
Jesus said, "When you are praying, do not heap up empty phrases as the Gentiles do; for they think that they will be heard because of their many words. Do not be like them, for your Father knows what you need before you ask him.
"Pray then in this way:
Our Father in heaven,
hallowed be your name.
Your kingdom come.
Your will be done,
on earth as it is in heaven.
Give us this day our daily bread.
And forgive us our debts,
as we also have forgiven our debtors.
And do not bring us to the time of trial,
but rescue us from the evil one.
For if you forgive others their trespasses, your heavenly Father will also forgive you; but if you do not forgive others, neither will your Father forgive your trespasses."
---
Our reading for today begins with Jesus saying, "When you are praying, do not heap up empty phrases as the gentiles do." Then shortly after Jesus says "Pray then in this way." and gives us the prayer that is so familiar to us – the Our Father also called the Lord's Prayer.
I wonder if we get to that place at times with the Lord's Prayer when it becomes like the empty phrases Jesus mentons. Are there times when we just say the words or the words slip past us?
When I want to be more attentive to the words of a familiar prayer, sometimes I pray by adding words of my own – expanding on the words I am praying. I am going to share an example of that practice with you in the hope that you use it to deepen your own prayer.
prayer
Our Father, Who art in heaven – Our Father, Our Creator, the One who holds us dear – so dear – that we can claim this One as ours.
Hallowed be Thy Name – Amazing God, we call you hallowed – holy, because you are so beyond what we can imagine. Help us see that holiness each and every day in this world.
Thy Kingdom come. Thy Will be done, on earth as it is in Heaven. Lord, you have said your kingdom will come. We believe it is here already and that it is coming. Send your kingdom Lord, with its light, love and justice for all.
Give us this day our daily bread. Lord, you know what we need more than we ourselves know. Give us that daily nourishment that we may live with your love in this world.
And forgive us our trespasses, as we forgive those who trespass against us. Lord, you forgive us so readily. Help us to remember that forgiveness and to extend to others
…but deliver us from evil. Lord, in this broken world we face many challenges and difficult times. Spare us from those times Lord, and when we encounter them help us to remember your never ending presence.

I hope you will try this. All you need are your words – your words that you say to God. Amen.