Cathedral Lifts Mask Requirement for Visitors and Worshippers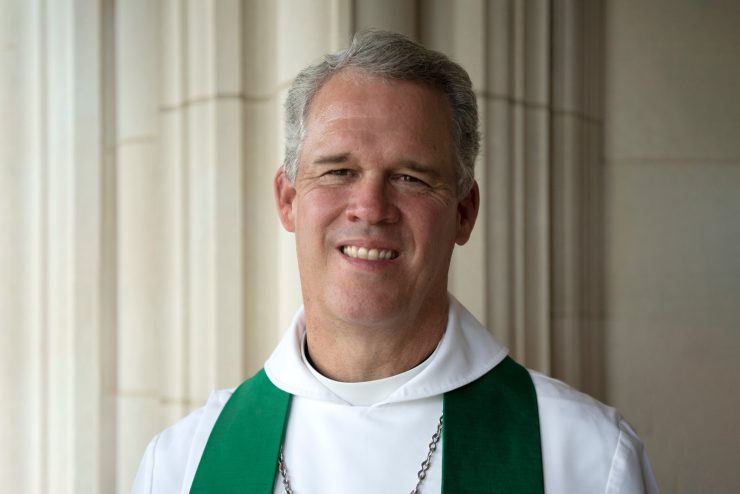 March 14, 2022
Dear friends,
From the earliest days of this pandemic, we promised to make all decisions about COVID safety precautions at the Cathedral under the guidance of public health experts and local government regulations. Our highest priority since March 2020 has been the health and safety of our community. 
Now, in March 2022, we have reached a different stage of this public health crisis. COVID-19 has not gone away, but those same scientists and government leaders have concluded that conditions have changed sufficiently that we can now enter a new phase regarding health and safety precautions.
Mask mandates, social distancing requirements and capacity limits have all been rescinded in the District of Columbia. Face masks are now optional in schools, and proof-of-vaccination mandates to enter certain public establishments have ended. As spring begins to blossom here in the nation's capital, we can see glimpses of a new way of living, and for many, an answer to prayer. 
As a result, effective today, face masks and social distancing are optional, and will no longer be required for activities or worship services at the Cathedral. 
While many people have waited anxiously for this day to arrive, for others it may come with a deep sense of apprehension. We are fully supportive of anyone who still chooses to wear a face mask or keep their distance. 
Whether a person chooses to wear a mask, or not, is entirely up to them. A person who chooses to continue masking may have an underlying health condition, or be caring for a vulnerable relative. Whatever decision each person makes, and whenever they choose to make it, is entirely their own and should be respected. 
This community has been a model of resilience and compassion these past two years. Thank you for that. I ask that you continue to care for each other with that same measure of compassion and devotion. As we make our way together toward the joy of Easter morning, I give thanks for the opportunity to walk alongside you as we trust in God's continued presence with us. 
Faithfully,
The Very Rev. Randolph Marshall Hollerith
Dean