The Rev. Andrew K. Barnett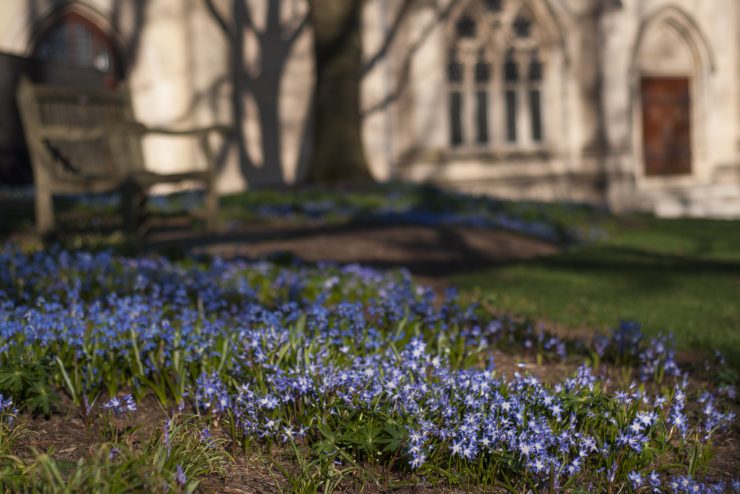 Today's Gospel: Matthew 7:7-12
"In everything do to others as you would have them do to you; for this is the law and the prophets." In 21 words, Jesus summarizes the entire Bible. We are to do unto others as we would have them do unto us. This is no small task, and it sounds deceptively simple. Yet it is a deep and life-giving truth.
One aspect of this truth is that kindness begets kindness, love begets love, and forgiveness invites us to be gracious. Recently I have been reflecting on the way small acts of love come slinging back around, as if kindness were a boomerang.
Perhaps you're a teacher and your kind words helped a kid believe in herself just when she was starting to doubt.  Years later she makes a breakthrough no one ever anticipated, and she remembers your words as her turning point.
Or maybe you helped your spouse recover from a long, hard week, and they were deeply touched, and kept you going through your own rough stretch a few months later. Or maybe you modeled forgiveness for your son, and he taught his friends how to say "I'm sorry" after a squabble at recess.
All this is to say that love is a beautiful thing, and Jesus promised it would lead to abundant life. May we be richly blessed by God's love this day, and may we find a particular way to show it when we get home tonight.
Blessings
Andy+
---
Lord, make us instruments of your peace. Where there is hatred, let us so love; where there is injury, pardon; where there is discord, union; where there is doubt, faith; where there is despair, hope, where there is darkness, light; where there is sadness, joy. Grant that we may not so much seek to be consoled as to console; to be understood as to understand; to be loved as to love. For it is in giving that we receive; it is in pardoning that we are pardoned; and it is in dying that we are born to eternal life. Amen.
(A prayer attributed to St. Francis)